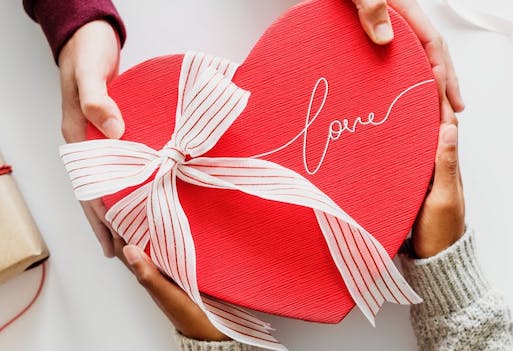 If you've got nothing special planned for Valentine's Day, don't worry.
Choosing to stay at home may be the best option when it comes to both romance and saving money. Total spending on Valentine's Day this year is expected to reach £853 million, an increase of 7.8 per cent from 2018.
But you won't be alone if you choose to ignore the occasion completely – a survey by Savvy found 38 per cent of shoppers in the UK were planning on doing or buying something for their valentine this year. However, this means that 62 per cent are not intending to get involved at all.
Here are five reasons why staying in the comfort of your own home might be the best option this Valentine's Day:
No need to worry about reservations
Getting a table at a good restaurant on Valentine's Day can be tricky if you don't book it up weeks or even months in advance. Even if you plan to do something other than eating out, you may find cinema showings or theatre performances are more likely to have sold out as people rush to take their partner out for a treat. Staying at home on Valentine's Day means you don't have to plan your evening out in advance. Avoid the crowds by snuggling up together on your sofa and pick a different date for a romantic night out. Research by Finder revealed that 7.9 million people in the UK planned to celebrate Valentine's Day after February 14 to save money.
Choose your own food
Many restaurants only offer set Valentine's Day menus on the day itself so you may find yourself paying more for love-themed dishes which aren't the kind of thing you'd normally go for. Avoid paying over the odds by cooking yourself at home where you can choose exactly what's on the menu. If you don't want to spend too long in the kitchen, most supermarkets offer dine-in deals with ready-to-cook dishes or go for a takeaway instead.
Avoid stress about childcare
If you have children, one of the biggest things getting in the way of going out for Valentine's Day is likely to be trying to find someone to babysit. Friends and family might have their own plans and anyone offering professional babysitting services is likely to already be booked up or charging a premium. Save yourself the hassle of arranging childcare by staying at home and spending a romantic night on the sofa while the kids are asleep instead.
Ramp up the romance with some privacy
There's nothing particularly romantic about sitting elbow-to-elbow with strangers in an overcrowded restaurant or struggling for space in a packed cinema. Spending time at home together as a couple means you can do whatever you want without worrying about other people overhearing your conversations or feeling embarrassed about displaying affection in public.
Boycott smug couples
If you're single or experiencing relationship problems this Valentine's Day, the last thing you want is to surround yourself with loved-up couples gazing longingly into each other's eyes. Official figures from the Office for National Statistics estimate that one in three people over the age of 16 are single. If you're in a couple but things are not going well, Valentine's Day can also put additional pressure on the relationship. Spending a relaxing evening at home will help you avoid the temptation to unfavourably compare your own relationship with others.