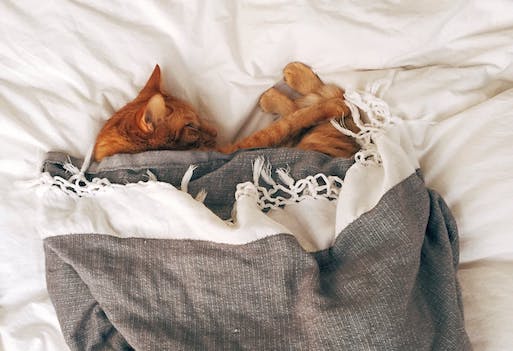 Weather forecasters are predicting a bleak winter this year with temperatures dipping as low as -10C.
According to The Weather Company, the north of England and Scotland faces up to 32 days of ice and snow this winter while the south is likely to see around 14 days of white cover.
The cold winter ahead makes it more important than ever to make your property as warm and cosy as possible. Here are our top tips to keep the chill out of your home over the months ahead:
Move your sofa
At La-Z-Boy, the sofa is one of the most important places in the home. Make sure yours is in the right place by moving it away from the front of the radiator. Not only will this help protect the fabric from any heat damage, it will also make sure the warm air circulates properly around your living room. The same applies for any furniture including your La-Z-Boy recliner – if it is in front of your radiator it will absorb the heat which could be making your home nice and cosy.
Revisit your radiators
Check all the radiators in your home to make sure they are heating all the way to the top. If they are not, there is likely to be trapped air at the top which prevents the hot water from rising and will make it harder for you to heat your home. This problem can be quickly fixed by bleeding your radiator. Use a radiator key, which you can buy cheaply from any DIY store, to open the valve at the top of the radiator. You should hear a hissing sound as the air escapes and then close the valve as soon as water starts dripping out. Another cheap and simple way of making your radiators more efficient is to cover a sheet of card with foil and place it in between your radiator and the wall. This will reflect the heat back into the room so you are not wasting money warming up your walls.
Close your curtains
A lot of heat is lost through your windows so close your curtains and blinds as soon as it gets dark. This will help you keep the warmth in your home. You may also want to consider getting thermal curtains, which include a layer of acrylic foam between the layers of fabric to provide insulation. Draught excluders are also useful to keep cold air getting in through doors and windows.
Leave your oven open
If you're using your oven to make dinner, you'll probably notice that it helps keep your kitchen warm. And once you've finished cooking, it can take a while to cool down. Take advantage of this by leaving your oven door open after it is switched off so the warm air can help heat your home. Just make sure that you keep any small children away from it while it is still hot.