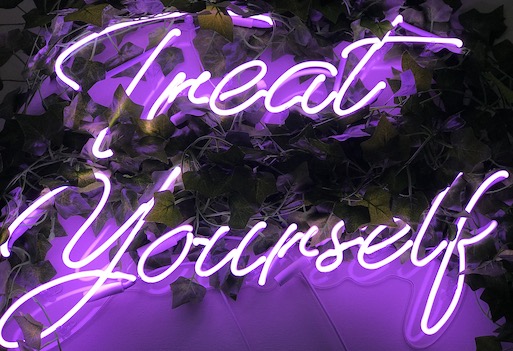 Home played a central part to most people's 2020 and it's likely we'll all be spending a lot of time within our own four walls in 2021 too.
If you're growing tired of your living room, why not give it a fresh look and embrace some of this year's hottest style trends? Here are six ways you can bring your home up to date and looking great for the year ahead:
Shabby chic with a twist
Shabby chic is making a comeback for 2021 but hold off on distressing all your tables and chairs as this year's version of the trend is a bit more subtle. Focus on bringing more natural materials into your home and displaying carefully-selected vintage items to create a cosy, rustic atmosphere. Colour schemes should revolve around neutral shades and muted pastels. One great way to embrace the trend is to create a reading nook using a La-Z-Boy armchair, some pastel cushions and a warm throw so you can while away your free time snuggling up with a good book.
Say hello to rattan and cane
Furniture and accessories made from cane, rattan and bamboo continue to be big news for 2021. Often popular fixtures in conservatories and gardens, don't be afraid to bring cane furniture and items like baskets, lampshades and decorations into other rooms of your home. If you're after a low-cost project, try upcycling existing pieces by adding rattan webbing.
Take your place as a grandmillennial
Grandmillennial style is a 2021 reboot of granny chic. Think floral prints, lace and embroidery, old-fashioned pictures and velvet textiles. Adopting a grandmillennial look in your living room is all about making it look welcoming and comforting – a reassuring antidote to the troubling times we live in. Add ruffled accessories, floral cushions and curtains and craft pieces like crocheted blankets. However, keep your look current by holding back a little and mixing your vintage style pieces in with a more contemporary look.
Get the natural look with dried flowers
One simple and affordable way of updating your home is to add lots of dried flowers. Unlike fresh flowers which need to be replaced regularly, dried flower arrangements will last a long time and are big news for 2021. With their natural and delicate appearance, dried flowers will bring some nature into your home and you can even dry your own flowers and make your own arrangements if you are on a tight budget.
Be bold with neon lighting
If natural materials and rustic style isn't really your thing, this trend may be more up your street. Neon lighting and lettering is set to become a fixture in homes all over the UK this year. Go for colourful LED strip lights, tongue-in-cheek signs and bold pop-art-inspired wall lights. Neon lighting is great for creating a talking point in your living room, whether it is making a statement over your fireplace or adding a splash of colour to an otherwise blank wall. Neon works especially well for adding pops of colour to a contemporary living room with neutral walls in white or dark shades.
Go green
If you're looking for a new colour scheme for 2021, forget grey and opt for green instead. Green is associated with positivity, a fresh start, health and nature so is the perfect hue for the year ahead. There are plenty of different greens to choose from, whether you are looking for a neutral background colour or something bold to put on a statement wall, so get browsing those paint samples. If you don't want to commit to changing your wall colours, why not bring in some green accessories or textiles to adapt your existing look? You could even opt for a new sofa or recliner in one of La-Z-Boy's exclusive green shades, which include Avocado, Bottle Green and Oregano in our fabric selection and Olive, Forest and Bottle Green in our leather range.