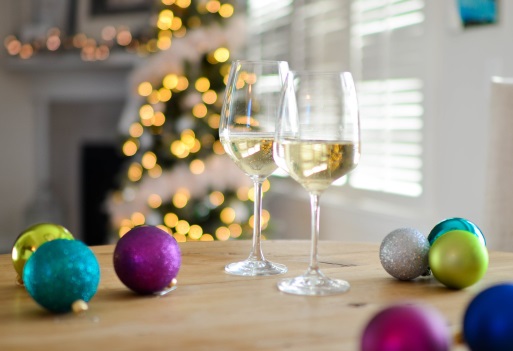 Christmas is the ideal time to express your creativity and give your home a fun festive makeover.
Things have come a long way from simply decking your halls with boughs of holly. Don't just dust off a box of boring baubles and tired tinsel this year, bring your decorations up-to-date with these hot new trends for Christmas 2018.
Somewhere over the rainbow
This year's biggest trend is expected to be the rainbow Christmas tree. If you prefer a real or natural looking artificial Christmas tree, you can achieve this look with baubles and decorations in the seven colours of the rainbow. Hang all your red decorations on the top and gradually move through the spectrum with your violet baubles on the bottom. However, some retailers, including Paperchase and Amazon, are selling artificial trees in vivid rainbow colours. You can continue these theme with a rainbow wreath made from brightly coloured baubles.
Fall in love with autumn
Autumn may be well and truly over by December 25 but this year, it will be making its way onto Christmas trees all over the country. Autumnal colours are all the rage with decorations in warm golds, bronzes and coppers. Embrace this theme with decorations inspired by autumn leaves, pine cones and woodland animals like foxes and squirrels. Make your living room cosy and welcoming and curl up on your La-Z-Boy sofa with faux fur throws and a roaring fire.
Add frost to your festivities
If you prefer to stick to the traditional seasons and make Christmas a wintry affair, you may want to try an ice and snow-inspired theme. To achieve a striking look, stay away from colours and opt for snowflakes, frosted glass and textured baubles in silver and white. This year, there will be plenty of snowy owls, polar bears and white unicorns making their way onto Christmas trees.
Get creative for Christmas dinner
Looking to add the wow factor to your dinner table this Christmas? This year, the focus is firmly on the humble napkin. According to Pinterest, the number of searches for the term 'creative table napkins' have increased by 540 per cent from last year. The biggest craze this year is set to be folding them into Christmas tree shapes but if your origami skills aren't up to much, you could invest in a new set of festive napkin rings.
One-sided twist on a classic
You may think there's not much you can do with a Christmas wreath but this year is all about giving this traditional festive classic a modern twist. Asymmetrical wreaths are the new thing for Christmas 2018. You can make your own by dressing two-thirds of the base and leaving the rest bare. This works best if you're using a simple wreath ring.