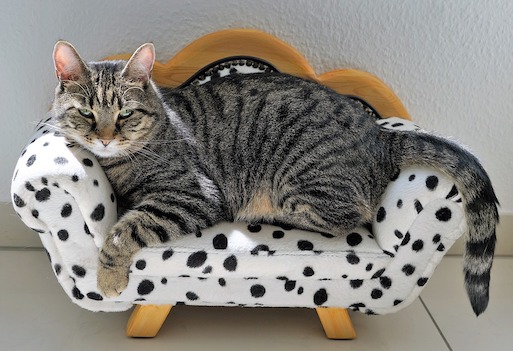 Comfort is an individual concept, with everyone having their own thoughts and measures for what makes them comfy and relaxed.
But when it comes to sofas and armchairs, there are certain standard points to consider when you're seeking out your most comfortable sit.  For this reason we recommend trying your sofa out in-store so you can easily feel if a model is right for you and your preferences.
Here's our guide to what to look for before making your sofa purchase.
Seat height
This is probably the first thing people take into consideration when it comes to comfort, and it comes down to your height as well as personal preference.
A higher seat makes it easier to sit down and stand up, but if the seat is too high you may find your feet don't quite reach the floor, putting pressure on your thighs and causing discomfort.
Seat depth
The depth of the seat makes a big difference to the angle of your knees when you sit.  While most seats are of a similar average depth, you will find certain styles vary significantly.  If you prefer to sit with your feet up, or to lounge on your sofa, a deeper seat may suit you better, but you may then find it difficult to sit with your knees at a comfy angle without slouching.
Height of back
Your sofa's back height is important when it comes to supporting your head and neck, with high back models providing the ultimate relaxation for your upper body.  While low-back sofas are in fashion, they don't allow you to fully lean back, and can cause muscle tension if you sit unsupported for prolonged lengths of time.
If you are set on a low-back sofa, perhaps consider an option with folding head rests such as our Cassia range.
Footrest depth
When you're looking for a reclining sofa, make sure to check out the mechanism when it's fully open to get a feel for how the foot rest supports your legs and feet.
Depending on the style, foot rests vary in depth, as well as the amount of cushioning around it.  Full-length foot rests should provide the most comfortable sit, but if you prefer an off-the-floor sofa, foot rests unfold from beneath the seat and will vary in style from one model to the next.
Arm height
The height of your sofa arms is a very personal choice and depends on a range of preferences.
If you like to sit upright on your sofa, or curl your feet underneath you, a high arm is handy to lean on.  However, if you like to lounge or lie down on your sofa, you may choose a lower arm to support your head.
Firmness
The firmness of a sofa's cushions often comes down to individual preference.  A firmer cushion is generally considered better for your posture and circulation – and remember that cushions are likely to become softer with use and over time.